Fort St. James is one of the oldest settlements in British Columbia established by Simon Fraser and the Hudson Bay Company in 1806. There is a wealth of historic attractions here. We hope you enjoy checking them out!
Ripples of the Past Interpretive Trail
Winding its way through the heart of Fort St. James is a journey of discovery, Ripples of the Past.  Combined with a visit to the historic site, camping fishing, hiking or climbing in the area, this fully accessible self-guided walk is a great day out for visitors of all ages and abilities.  This project won a 2012 Interpretation Canada Gold Award in the "Non-Personalized Program" category.
First Nations History
Image
Pictographs (rock paintings) can be seen in twenty-one locations on the north shore of Stuart Lake, between Fort St. James and Pinchi Bay. Accessible only by boat, these rock paintings depict animals, fish, birds, guardian spirits and images received in dreams. The paint used for drawing was a vegetable based vermilion which weathers quickly; archaeologists believe the paints date back to early in the 19th century.
Chief Kwah (or Kw'eh), also known as the Fur Trade Chief, was one of the most respected and influential leaders of the Carrier First Nation. He was pivotal in the relationship with Simon Fraser and the North West Company. In the summer of 1840, Chief Kwah was laid to rest at the mouth of the Stuart River. Please visit the Nak'azdli Band Office prior to visiting this sacred site.
Fur Trade History
Image
Image
Visit the National Historic Site and transport yourself back to 1896 where you will see the largest collection of piece-on-piece buildings historically restored.  Learn about what it was like to trade pelts and salmon with the carrier people, and place your bets at our world class Chicken Races. Fort St. James National Historic Site of Canada is a restored Hudson's Bay Company post on the southern shores of Stuart Lake. It commemorates the region as a centre of trade and commerce in the 19th century fur trade. Originally established by Simon Fraser for the North West Company in 1806, this place displays the largest group of original wooden buildings representing the fur trade in Canada. The story revolves around the relationships and interactions between the fur traders and Native Peoples of the region, namely the Carrier First Nations.
Image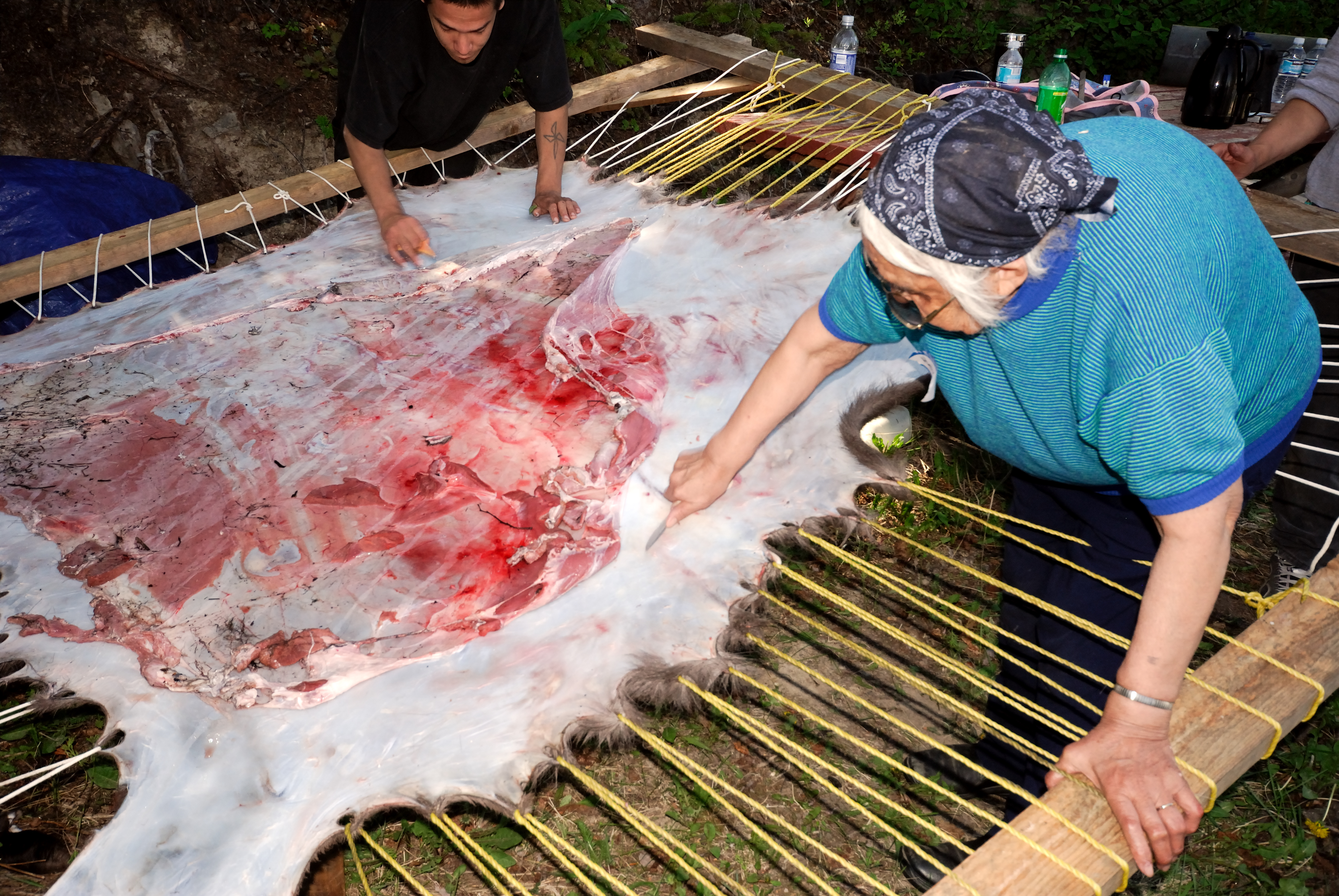 The Hudson's Bay cemetery is the oldest remnant of early fur trading in Fort St James. Not much is known about its history and content, or even when the first person was buried here. However, it tells of lives lived here in Fort St. James. The graveyard is located on Stuart Drive behind St. Patrick's Anglican Church.
Aviation History
Image
A ⅓ scale model of a Junkers W 34 plane awaits you in Cottonwood Park. This type of plane was designed and built in Germany around and after World War I, and was used locally in the late 1940s, when Fort St. James become an important float plane base, providing service to mining and forestry operations as well as trapping and hunting interests to the north. These aircraft were used by men such as Russ Baker, Grant McConnachie, Sheldon Luck, Pat Carey, and Merv Hesse, all of whom were instrumental in opening up the north for further development.
Aviation history buffs can also head to the Russ Baker Memorial. On a secluded bluff with a spectacular view over Stuart Lake, this memorial to the legendary pilot is a great place for a peaceful retreat. It was erected in honour of Frank Russell "Russ" Baker, one of the first bush pilots in the Fort St. James area. After World War II, Baker started Central BC Airways, which later became part of Pacific Western Airlines, which eventually merged with Canadian Airlines.
Our Lady of Good Hope Church
Image
This church, located on Lakeshore Drive overlooking Stuart Lake, was built in 1878. It is one of the oldest wood constructed Catholic churches in British Columbia. Situated behind the church is the cabin in which Father Morice printed Carrier Prayer Books and newspapers.
A few hundred yards past the church is the cemetery, where headstones can be seen written in the Carrier syllabics developed by Father Morice, a "person of national historic significance". Visitors are reminded that this graveyard is consecrated ground, still in use, and to please conduct themselves respectfully.
Johan Pitka Memorial
Located in Spirit Square, this monument commemorates Sir Johan Pitka's time in Fort St. James.  A national hero of Estonia, Pitka established a community in the Fort St. James area in the 1920s. The Society for the Advancement of Estonian Studies in Canada installed the monument in 2009.
Image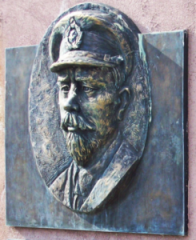 Tom Creek Steam Shovel
This Marion steam shovel was brought to the area in the mid-1930's by Thomas A. Kelley. It travelled under its own steam to Fort St. James, then barged to Takla Landing for its final 19 miles to Tom Creek. The shovel was transported to Cottonwood Park in 1994. The steam shovel has been restored and preserved as a tribute to the pioneer families who contributed to the growth and development of our region during the first half of the 20th century.
Image